Lee McSweeney - Managing Director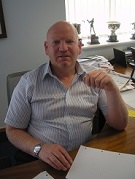 Lee's electrical background began serving an electrical apprenticeship with Taylor Woodrow Major projects department, and then moving on to Matthew Hall to further develop his skills.
Lee has a vast experience of major electrical projects, coupled with a huge drive and ambition ensures LM Electrical remains one of the UK's top providers of high end electrical installations in the UK.
Lee's time is currently spent introducing prospective new clients to what LM Electrical can offer them as well as ensuring his team continue the high end service from initial costings/budgets to customer handover that has become expected.
Outside of work, Lee is a very keen golfer and thoroughly enjoys a small beer or two after a game of golf. He also has a talent for skiing (which is practised at every opportunity). Lee is also a PADI qualified Scuba diver and whenever time allows, enjoys walking with his two dogs across the fields.
Paul Berry - Senior Contracts Manager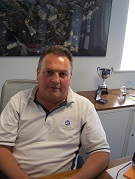 Paul joined LM Electrical Services in 2008 and brought with him a wealth of experience gained within the UPS Industry since 1997.
Having run UPS projects departments for some of the UK's biggest UPS companies, Paul has personally project managed many of the largest UPS installatioins in the country.
Adding to that, his experience as UPS Service Manager for high end UPS companies means Paul is probably one of the most experienced UPS related Contracts Managers in the industry.
Contacting Paul will ensure that you deal directly with someone who will understand your needs and provide you with a start-to-finish solution.
Away from work, Paul's passion is golf. He is a single figure player and a qualified Golf referee. He has also worked on numerous European Tour events as well as the Ryder Cup.
Robert Cowley - Project Manager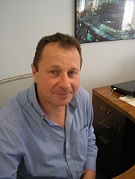 Rob is our most recently appointed projects manager. He completed a traditional apprentice, is a time-served electrician and brings 25 years experience of electrical engineering and project management with him.
His experience is mainly in commercial projects, his professional experience offers a broad background in the design, management and installation of electrical systems.
His speciality is in projects with particular challenges such as working with extremely sensitive equipment, within high security premises, 24-7 operating organisations, particularly complex projects and those with special safety considerations.
He is a driven individual, enthusiastic and passionate about his work, his team are motivated and focussed and his clients are always kept up to date with progress and developments and feel assured their project is in good hands.
Away from work Rob is a keen cyclist and motorcyclist, and as a senior instructor for the IAM teaches advanced motorcycling skills to a high level for a local club.
Elaine McSweeney - Director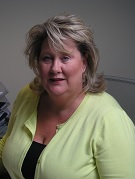 Elaine has a background in managing IT sales and distribution where she worked successfully for 15 years before coming to work for LM Electrical.
Elaine has worked alongside Lee at LM Electrical since 1998, initially as general office support but that role has developed into becoming a director of the company and now manages the accounts and administrative side of the company.
Outside of work, Elaine's time is dedicated to family and friends and their two dogs.